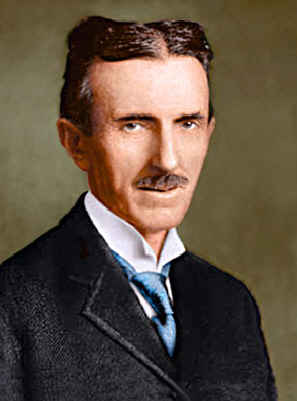 INVESTIGADORES, CIENTIFICOS, INVENTORES MUERTOS O DESAPARECIDOS
Peredef y Bedini Motor
Gabriella Draney on New Energy Investments

We join financial specialist Gabriella Draney at TeslaTech 2006 on the topic of investing in emerging energy technologies - from Hydrogen ... all » to Zero-Point Energy - and what some of the important criterion are that investors look for when they consider putting money into an emerging energy venture. Draney works for Mutual Capital Alliance, a venture-capital firm located in Dallas, Texas, and she offers her insights into how emerging energy companies can best present their ideas in a post dot-com technology market.
STANLEY MEYER: COCHE PROPULSADO POR AGUA..... MUERTO....

PATENTE PARA LA ACELERACION DE LA ELECTROLISIS CON ALTO VOLTAGE MAS CON BAJAS ONDAS SONORAS
MAS DOCUMENTACION EN:
http://www.rexresearch.com/meyerhy/4936961.htm
--------------------------------------------------------------------------
DR. EULLINE MALLOVE:

INFINITA ENERGIA; FUSION EN FRIO... ASESINADO EN 2004
BIBLIOGRAFIA:
Dr. Eugene Mallove is the President of the nonprofit New Energy Foundation, Inc. and has held the position of Editor-in-Chief of Infinite Energy Magazine since 1995. Dr. Mallove holds a Master of Science Degree and Bachelor of Science Degree in Aeronautical and Astronautical Engineering from MIT and a Science Doctorate in Environmental Health Sciences from Harvard University. Dr. Mallove has broad experience in high technology engineering companies including Hughes Research Laboratories, TASC (The Analytic Science Corporation), and MIT Lincoln Laboratory.
Since 1991 he has worked as a consultant to U.S. corporations and investment firms doing and planning R & D in new energy. He has taught science journalism at MIT and at Boston University and he was Chief Science Writer at the MIT News Office when cold fusion erupted. Prior to that, he was a top science writer and broadcaster with the Voice of America in Washington, DC. He is also the author of three science books and has written several science and technology articles for magazines and newspapers.
MAS DOCUMENTACION EN:

http://pureenergysystems.com/obituaries/2004/EugeneMallove/
http://www.eugenemallove.org/
http://world.std.com/%7Emica/colloq.html
-------------------------------------------------------------------------------
STEFAN MARINOV: "SUICIDIO"...
Argucias legales
En 1992, en Alemania, Jurgen Sievers, director de la empresa Becocraft, implicada en convertidores de Energía libre según las ideas del físico búlgaro residente en Austria,
Stefan Marinov
, fue detenido en Colonia, en plena calle, acorralado espectacularmente en su coche por otros vehículos policiales, como si se tratase de un peligroso gángster. Se le encarceló acusado de fraude a los accionistas de Becocraft, pero ninguno de ellos le había denunciado y a pesar de las presiones del fiscal, ninguno quiso hacerlo. La acusación pública argüía que es científicamente imposible una máquina que produzca más energía de la consumida, por lo tanto Sievers era un estafador que perjudicaba a sus accionistas y al erario. Marinov presentó documentación científica probando la posibilidad de esta producción de energía y llegó hasta el Presidente de la RFA,el Dr. Richard von Weizácker, pero fue inútil. Opina que las compañías eléctricas estaban detrás de ello. Sievers estuvo encarcelado cuatro meses. Liberado y escarmentado no construyó sus generadores, con lo que realmente perjudicó a sus accionistas. Puestos a pensar mal, después de lo que se ha publicado sobre la financiación tramposa del partido democristiano del ex canciller Helmut Kohl, ¿no seria una manera de devolver un favor a un poderoso grupo energético?
Gira sola, proporcionando 3 KW a 220 voltios
MAS DOCUMENTACION EN:
http://www.padrak.com/ine/NEN_5_5_2.html